Grange Fitness Centre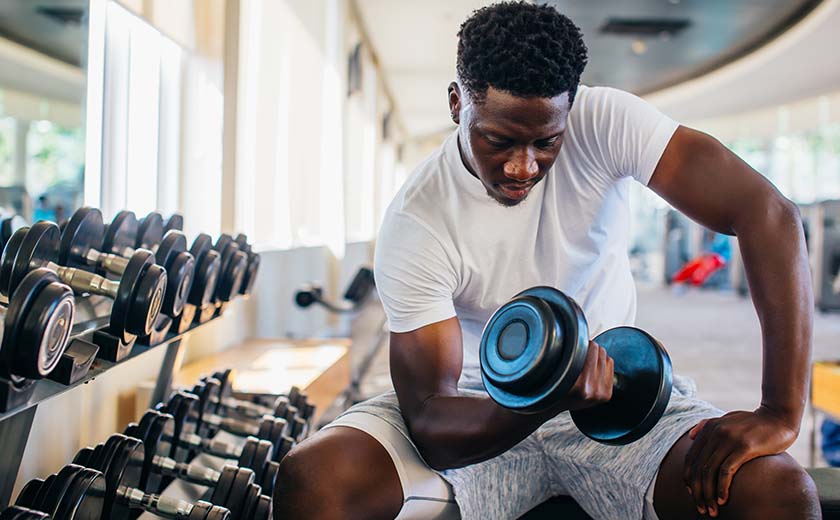 COVID-19: Grange Fitness Centre Reopened on Monday, January 31
Welcome back! The Grange Fitness Centre reopened on Monday, January 31.
All workouts must be pre-booked. No drops-ins.
Proof of Vaccination: Your Proof of Vaccination QR code and photo ID must be presented to staff before entering the building. Only enhanced vaccination certificates with QR codes will be accepted. ID must be an original hard copy, (no photocopies or images will be accepted), that shows the full name and date of birth matching the proof of vaccination.
Notice: No More Locker Rental
After much safety discussion, University Settlement will move to a "Bring Your Own Lock" model going forward. You do not need to rent a locker anymore, however, please do not leave belongings overnight as our staff will be cleaning out the lockers daily.
Break a Sweat. Get Stronger. Keep Fit.
Our Grange Fitness Centre features strength training equipment, including free weights (dumb bells and barbells), squat racks, benches, and a variety of strength training machines. We also have a range of cardio fitness machines to get your heart pumping, including treadmills, ellipticals, and a rowing machine.
All abilities and fitness levels are welcome! Personal training is also available now for members.
Capacity
20 people
(Please note: Online pre-booking is no longer required. Spots will be filled on a first come, first serve basis.)
Hours of Operation
Monday to Friday: 7:30 am to 7:30 pm
Saturday and Sunday: 9:00 am to 4:00 pm
Fitness Memberships and Day Passes
Our Fitness Membership includes access to the Grange Fitness Centre, Table Tennis, Basketball, the swimming pool, free Aquatics Programs, and Fitness Classes. Day passes are also available for purchase.
If you have any questions regarding your Membership fees, please email fitness@universitysettlement.ca, Recreation Administrator, or call 416-598-3444 ext. 227.
Personal Training (New!)
We are now offering personal training for agency members. Please contact aquatics@universitysettlement.ca for more information.
Friendly Reminder: Don't Forget to Bring your Mask, Gear, and Water
Mask wearing is not required but it is encouraged. Please wear a mask in all indoor spaces (including locker rooms). Don't forget to bring any gear you need, including your own water bottle (filled).
Health & Safety Steps for the Grange Fitness Centre
Health and safety is our top priority. It is everyone's responsibility. We all need to work together to keep each other safe.
Please familiarize yourself with the Health and Safety Measures and the guidelines below for our Grange Fitness programs.
Online Pre-Booking Required
To help keep you safe, we are limiting the number of participants. To participate, you must pre-book your workout on PickTime scheduling portal.